CONNECT • GROW • GO
Hillside Students (our ministry for students grades 7—12) is a community that passionately pursues God and others. It's our hope that all students who walk through our doors leave feeling known and loved by God, their leaders, and their peers.
We are a community for students to connect with God, grow in their relationship with Jesus, and be equipped to go share the good news of Jesus Christ with others. We invite your student to join us! Feel free to visit any time, or register if you plan to join us regularly.
Wednesday Nights
We gather almost every Wednesday night to hang out, worship, and for discussion. Doors open at 6PM; meeting from 6:30-8PM. (Begins September 13)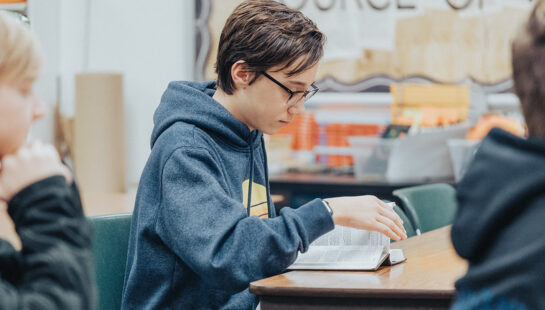 Sunday Mornings
Students are encouraged to attend the 9AM service (sitting together or with your families), then join us for a 30-minute discussion in the youth room to talk about the sermon and how to apply it to life!
Special Events
Throughout the year we offer a number of special events: retreats, activity nights, end more. Watch this page for details!